We cut steel, stainless steel, aluminum, copper, titanium and brass sheets. Because of progressive solid state laser technologies we can achieve particularly high speed of product supply and assure the quality of cut.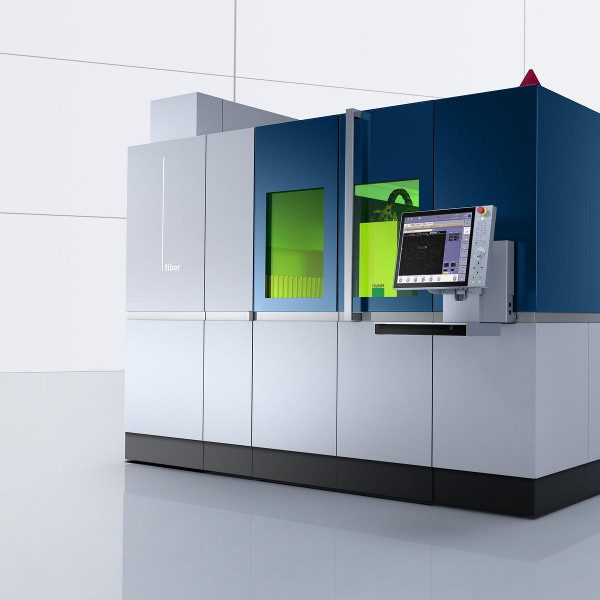 Particularly high quality of the cut is ensured through all the range of the thickness independently of the material type.
Technology package Highspeed Eco
PierceLine monitoring the process
Cutting package for non-ferrous metals
Minimum gas consumption at higher sheet throughput. During the cutting process Highspeed Eco flow-optimized touchdown nozzle seals the kerf. Gas consumption is reduced and a higher sheet throughput is achieved with the associated optimized technology parameters.
Materials that can be processed and max. Sheet thickness that can be processed:
– MILD STEEL: 4-12.7mm
– Stainless steel: 4-25mm
Up to 70% reduced gas consumption at higher sheet throughput.
Oxide-free cuts in mild steel up to 12.7mm.
Significantly higher feed rate compared to standard cutting method.
Highest cut quality for solid-state lasers. BrightLine fiber was developed in order to considerably improve the quality of the cutting edges when machining thick mild steel and stainless steel.
Higher quality: Besides the high-grade cutting edge in thin sheet metal, now the cutting edge is also the best in thick stainless steel, mild steel and aluminum.
Greater process reliability: Improved process reliability for cutting of mild steel. Saving on material costs due to reduced number of waste parts.
Highest piercing quality and minimal contours: free of bulging, multi-staged piercing with the smallest piercing holes.
– Greater freedom for geometry.
– Higher part quality.
– Lower material costs due to tighter nesting.
PierceLine is able to monitor every piercing process – and does this regardless of material type and thickness. PierceLine is used together with a ramp cycle. For this, piercing is carried out with in a controlled ramp cycle and the end of the piercing process is detected by PierceLine.
Significantly reduced piercing times (up to 50% in conjunction with BrightLine fiber).

Less heat input into the material.

Piercing-end-recognition across the entire material and material thickness spectrum.

Smaller contour sizes are possible thanks to reduction of material sticking.

Reduced wear of the support slats due to punctual ending of the piercing process.
The TruLaser 5030 fiber cuts not only stainless steel, mild steel and aluminum but also processes very reflective non-ferrous metals such as copper, brass and titanium. Since the TruDisk lasser is relatively insensitive to reflections, copper can be processed with nitrogen. As a result, the conductivity of this material is retained.
Copper cutting package.
Brass cutting package.
Titanium cutting package.